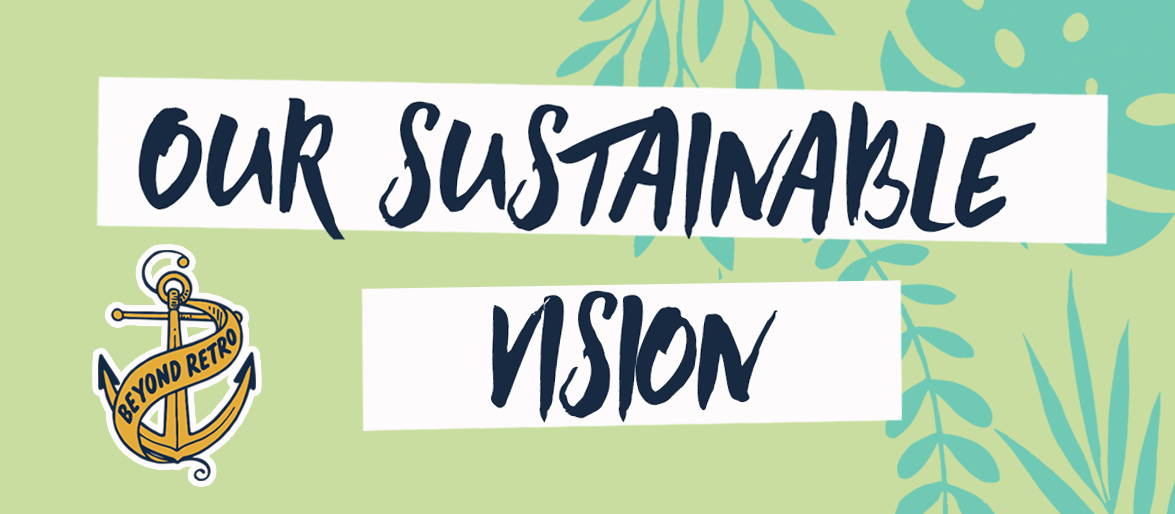 Beyond Retro began in 2002 as a single warehouse-turned-retail store in East London, stocked with an eclectic range of vintage sourced from around the globe. Thirteen years, eight more stores and an ecommerce site later, we have carved a unique identity as the leading vintage retailer across the UK and Sweden, and remain a seminal reference point for individuals of style - as well as a key stakeholder in the circular economy.
Led by an all-star team of vintage experts, we work hard at all levels of the business to deliver an exciting and unique shopping experience for our diverse and discerning customers. Our vast vintage collection is sourced globally, with an international team of trained trend specialists handpicking the best vintage and second-hand pieces for our customer.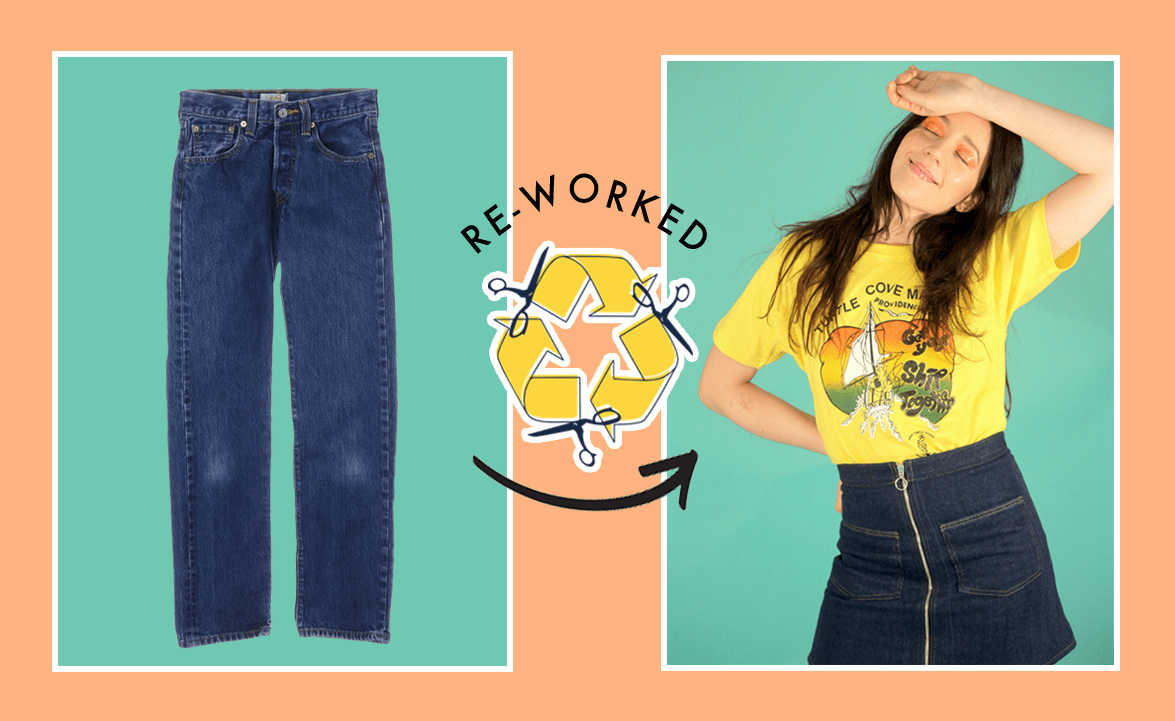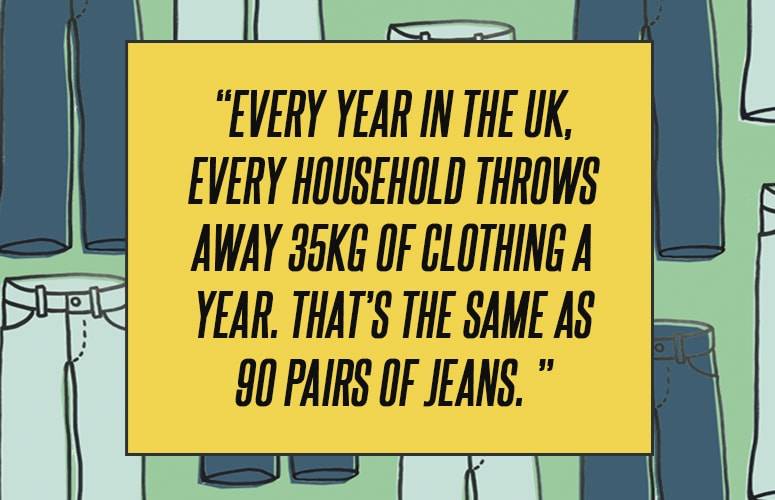 OUR SUSTAINABLE VISION
Every year in the UK, every household throws away 35kg of clothing a year. That's the same as 90 pairs of jeans. That's a lot when you consider the population of the UK is over 64 million people.
The fashion industry is the second most polluting in the world, and with 95% of the clothing we throw away able to have a second life, we're on a mission to do just that. If we waste less and recycle more, we can make a lasting impact on the world. Plus, with so many beautiful vintage and secondhand clothes, there's plenty of choice for a more sustainable wardrobe.
Last year, alongside our parent company Bank and Vogue, we rehomed 90 million items. Its an amount we're proud of, but that's only 10% of the UK's total textile waste last year.
 
OUR DREAM IS TO RECLAIM, REDUCE AND REUSE 10 BILLION ITEMS.
Hard to imagine isn't it? To get a sense of scale… try to imagine a grain of sand. Now imagine a dump truck filled with sand - that's about a billion grains. Quite a lot right?! But billions more is going into landfill every year, so our goal can make an real impact.
Since our inception this has been our driving force, and through some imagination and innovation, we want to make it happen.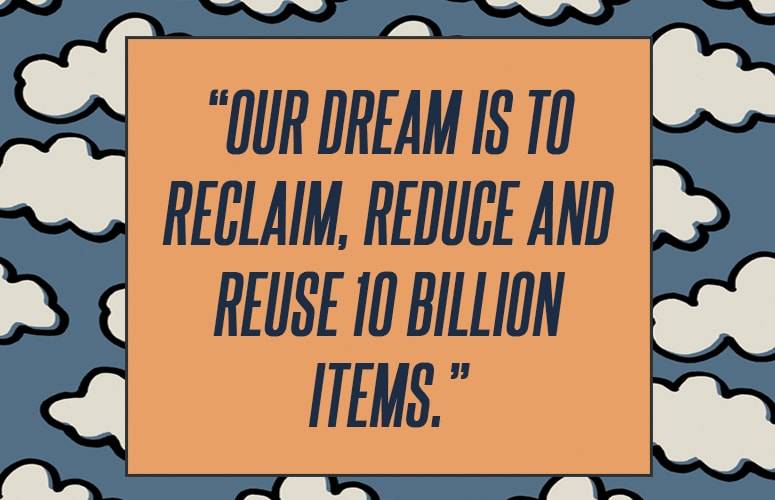 OUR DREAM CARBON FOOTPRINT
We want to ensure that in every aspect possible, we keep our business green. As part of one of the world's largest recycling companies, Bank & Vogue, we've got an established infrastructure that gives us the opportunity to recycle and upcycle on a global scale.
We're proud to say our business has a minus carbon footprint. In 2014, WRAP (Waste & Resources Action Programme) audited our processes, and discovered that by recycling and upcycling from second-hand materials, every year, we save:
608 tonnes CO2e
300,000 m3 of water
 
Not only are we recycling product and saving textile waste from landfill, but also making a conscious effort to streamline every part of our business, from our packaging to shipping, to minimise the negative impact on the environment.
Since our inception this has been our driving force, and through some imagination and innovation, we want to make it happen.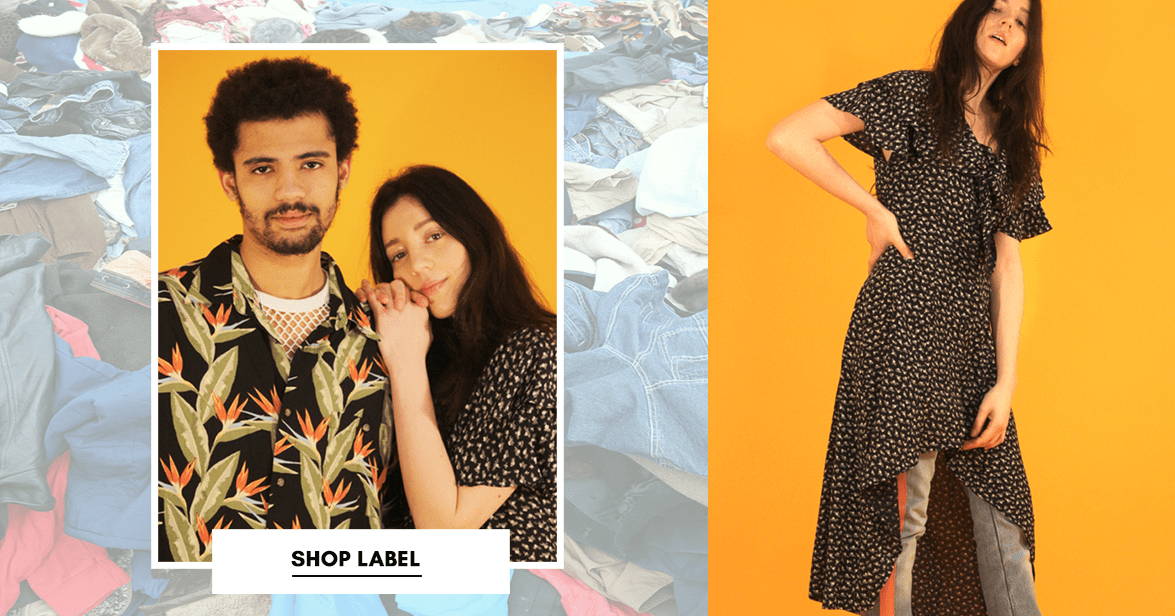 OUR PRACTICES
In our stores, we recycle in every way we can. From our plastic bags to our packaging, everything possible is recycled and recyclable. We even recycle our cardboard boxes, shipping them around the world and from store to store until they collapse. In our buying process, we pick from all over the world and ship our product by boat rather than air, and all of our training tools are shared online rather than printed. And we're always looking for more ways to decrease our carbon footprint further, so stay tuned for further developments!